CONSOLE WARS
The PlayStation 5 (PS5), released in late 2020, is the most recent model Sony offers to consumers. Sony sold over 5 million units in the first three months after it launched the PS5, making it the fastest-selling console of all time and generating $2.6 billion in revenue, despite being unable to meet the actual demand from consumers. By the end of March 2021, Sony had sold 7.8 million PS5 consoles.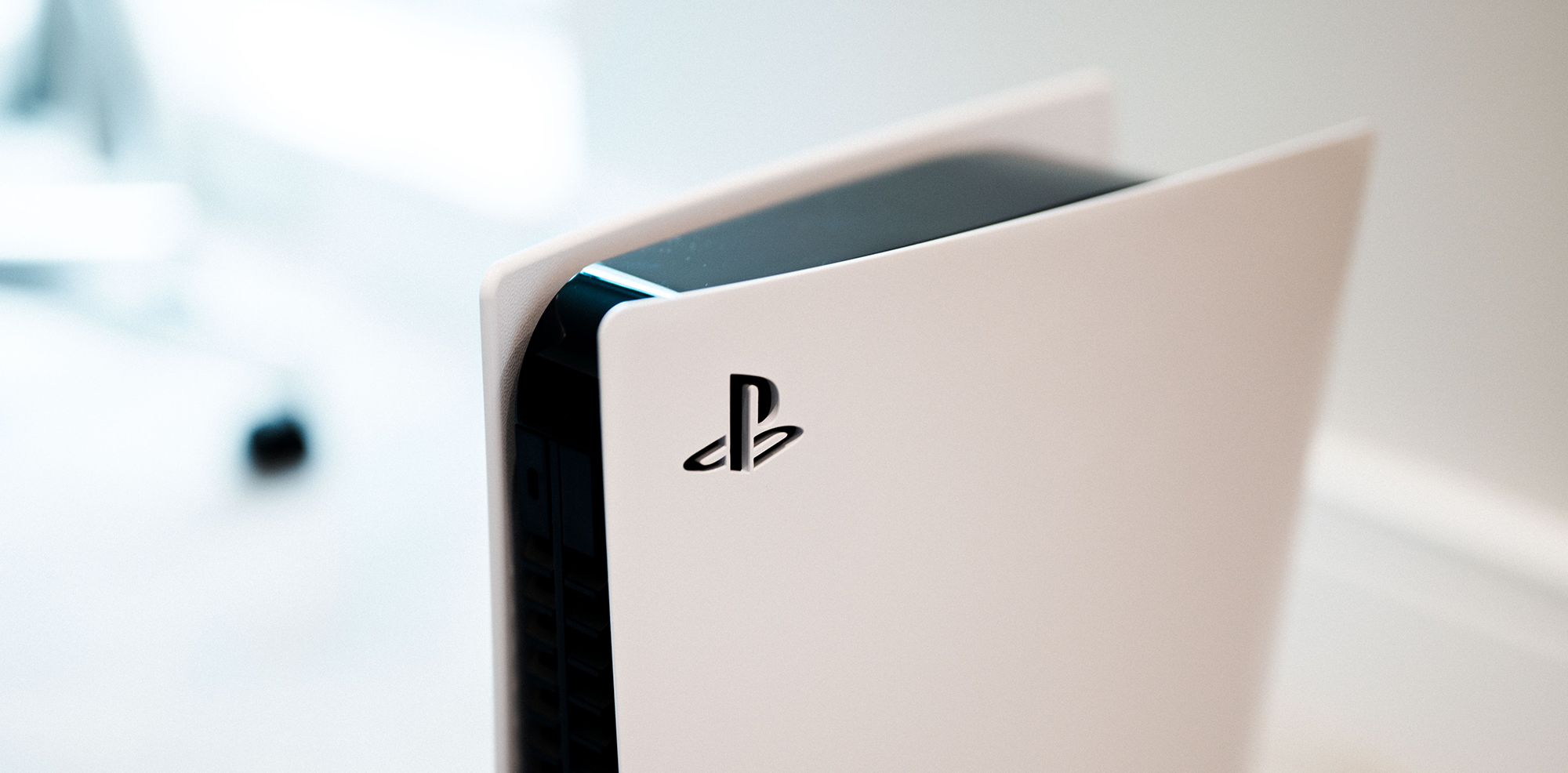 Sony also operates the PlayStation Store, which allows owners of more recent PlayStation consoles to purchase and download video games and other content directly to the console. Historically, video games were sold on cartridges or discs that would be inserted into the console, but digital downloads have become increasingly popular. In 2019, Sony made over $9 billion through the PlayStation Store. In the third quarter of fiscal year 2020 alone, PlayStation Store revenues were $8.4 billion.
Until recently, PlayStation users could purchase video games from retailers (e.g., Amazon, GameStop, Walmart, and Target) on either a Blu-ray disc that could be inserted into the PlayStation console or in the form of a digital download code that allows for downloading the game to the console. Sony recently announced it would no longer allow other retailers to sell digital download codes. PlayStation users can only choose to purchase game titles from retailers in the form of a Blu-ray disc, or otherwise as a digital download directly from Sony through the PlayStation Store.
The current PS5 system is available in two versions: a standard version with a Blu-ray disc drive, and a digital-only version—the PlayStation 5 Digital Edition. Those who own the PS5 Digital Edition must go through the PlayStation Store to purchase video games for their system.
By limiting the options users have, Sony effectively foreclosed all retail price competition on PlayStation games, creating its own monopoly on digital PlayStation content and thereby allowing Sony to charge inflated prices for these games. Consumers, limited to a single source for purchasing any digital PlayStation content, are forced to pay a higher price for digital PlayStation games than they would in a free and unrestrained competitive retail market.
Please contact us by completing the form below if you:
Purchased a PlayStation 5 Digital Edition and would like to find out more information about how Sony's conduct may have affected you
Have knowledge of these or similar types of price overcharges
Would like to learn more about our investigation into Sony's anti-competitive conduct
Any information you provide will be kept strictly confidential as provided by law.